Geta Commerce for Optimizely
Modular and flexible solution
Geta Commerce for Optimizely (formerly Episerver) is a complete e-commerce solution built with Optimizely's framework, with plenty of functionality and ready-made integrations, which accelerates the entire project and gives your business many benefits.
Building an e-commerce solution from the ground up can be a long and complex process, as every page type, block and integrations has to be developed.
That is why we have gathered all our experience into Geta Commerce for Optimizely. Geta have always developed modules and integrations for Optimizely. One example is Klarna Checkout. A few years back we gathered this in a starter package, built on Optimizely CMS, Commerce and Find, supporting both B2B and B2C businesses.
Let's have a chat!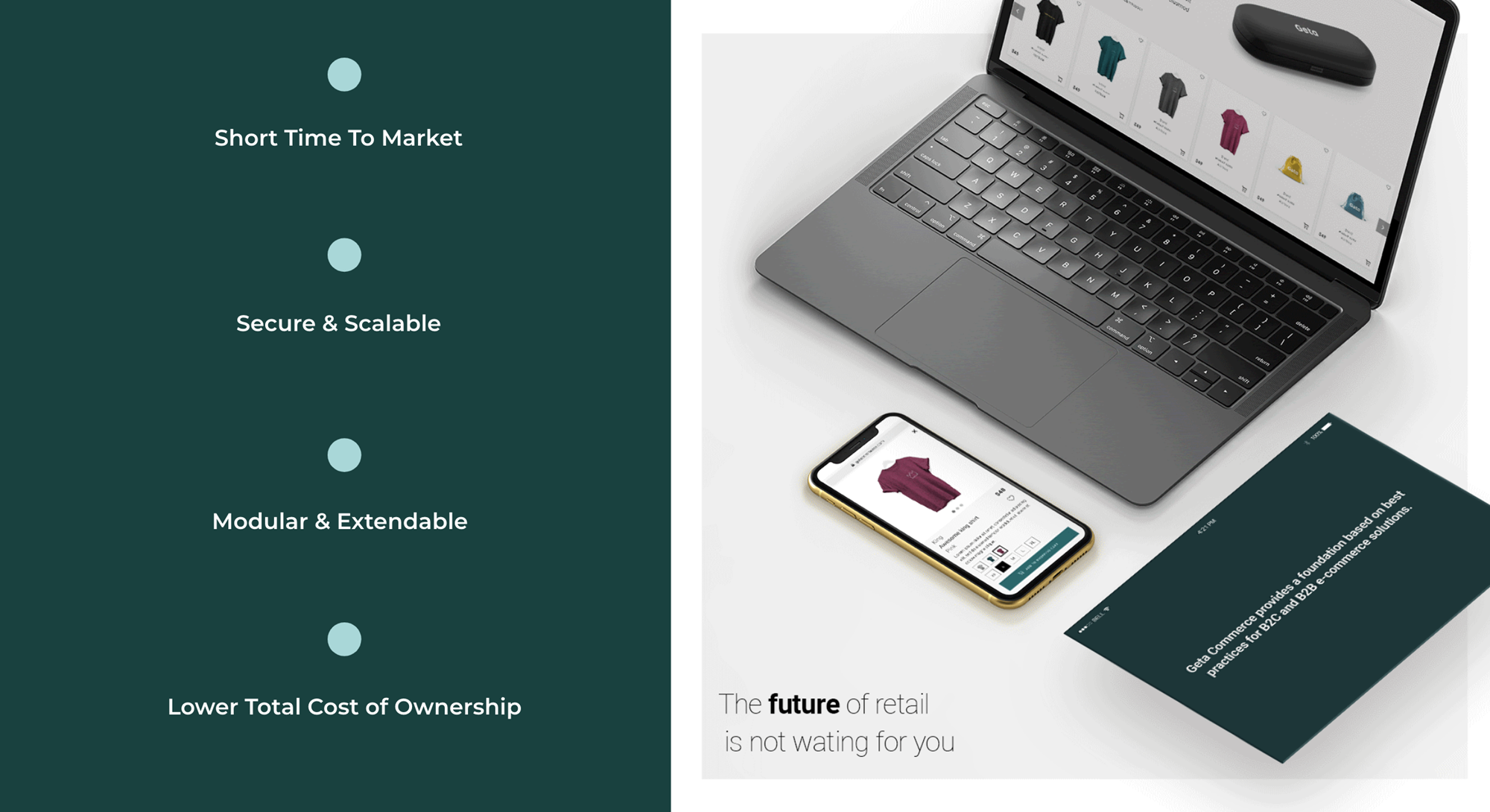 Shorter time to market
Our starter kit is an already built starting point with already built functionality and integrations, that will help you accelerate your project. All included functionality works straight out of the box. Whether you are looking for an MVP or a more advanced solution, both the project time and the costs will be considerably reduced. With this starting point you can get started with creating customer value, rather than be stuck discussing technology.
Secure and scalable
Geta Commerce for Optimizely is a secure and scalable solution, based on industry-leading platforms, and we have standardized integrations with a number of back office systems.
Flexible
One of the most important success factors in Geta Commerce for Optimizely is the fact that it is a modular and flexible solution that can easily be scaled up. It is easy to add extra functionality when you need it and it can be customised to exactly the needs your company has now, or forsees in the future.
In the end this gives you lower total cost of ownership. Geta Commerce for Optimizely is used by many of our customers, and is continuously developed, tested and improved, which benefits all our customers.
See some of our reference projects here
Contact Us
Lars Mangset
Commerce Advisor